As summer winds down and I suddenly found myself in September, the main thing on my mind has been SCHOOL!! Between getting my daughter ready, working out new schedules and trying to remember how to get up early (uggghhh), back to school has been a major theme so far this month.
My challenge to you for this month is simple: scrap those school photos! Photos of your child, photos of you, photos of a niece, nephew, cousin, friend's child...everyone has school photos lying around SOMEWHERE! Here are a couple of school photo layouts I've made:
As always, you have until the end of the month to submit your NEW layouts (please, only new layouts created for this challenge). Happy scrapping!
Hello Scrappers!
Tattered Angels
gives the best results!) If you haven't tried this product before go get yourself a bottle. You won't be sorry, we'll your back account may be after you develop an addiction to it and have to have it in every color! But seriously, try it, I bet you'll like it!
Some ways to use this product....
Spray it on and create a background!
Use a mask and spray over it to create a background or element!
Mix it with dimensional glaze to make shiny paint!
Paint with it!
Spray Pearl, Gold, or Silver Mist on your whole project to make it shine!
Spray it on Prima flowers (or other flowers) to create sparkly accents!
Make all your elements match by spraying them with mist!
Use a piece of felt, spray it with mist and rub it over the part of the LO you want to sparkle!
Spray plain chipboard for an instant splash of color!
Use it on a stamp!
Roll it onto your layout or card with a brayer.(looks like a paint roller except it's smaller/made of rubber)
Spray neutral colored paper/cardstock for a fun effect.
Mix your colors! Spray more than one color on at a time!
Create a coordinating mini album from pieces of glimmer misted cardboard!
There are some demo videos on the Tattered Angels' Website, and even more ideas on how to use Glimmer Mist there!
(
Some examples
Collapse
)
Post your Project featuring Glimmer Mist by the end of the month for your chance at the random prize draw! : )
Have fun, and don't become too addicted to the stuff!
~Kimmy
My challenge to you this month: make a project with Glimmer Mist. (you can use one of those other brands if you want, but I find
Current Mood:

chipper
I took the picture and changed the coloring in my computer. The ribbon is glued onto the back. The heart is wood, that was inked, and painted in variations of browns and pinks. The ribbon edges were inked to make them standout. I ran the ribbon through my sticker maker to make it stick...and brads were jammed in cause I didn't really take into account that there was wood on the back of the canvas, so that was the hardest part. I'm really quite pleased with the way it turned out. I want to make another one to match, but with a different picture, just haven't decided what picture. I'm going to hang it in my room.
I hope that its not too late to post, but here is my canvas piece...
Current Location:

Newscenter

Current Mood:

sleepy

Current Music:

Newsroom noises
Don't forget to post post post your canvas pieces! :) Can't wait to see them.
Current Mood:

content
jgkimmy
...isn't it gorgeous??
Here's a punch of inspiration from Senior Designer,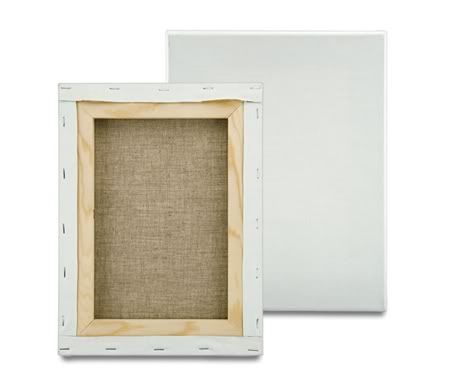 It's time to step up the challenges a bit. My challenge to you this month is to use one of my very favorite crafty goodness --CANVAS!
You can do all sorts of things with canvas and with so many different sizes and widths, there's no telling what you'll come up with. You don't have to go out and buy an expensive piece of canvas. I was able to get 3 6x8 pieces for about four dollars. You can find some for under a dollar each as well.
"But Sonia, I've never worked with canvas. What could I possibly make??" Here's a clue...just imagine your scrapbook paper on a piece of canvas. Easy enough right? Pretend that your canvas is a piece of scrapbook paper that you are going to layer your pictures and embellishments on.
So be artistic and step outside of your comfort zone! Accept my challenge and show me what you've got.
(
You will find some examples of several canvas pieces I've made behind this cut. Go on...you know you wanna look!
Collapse
)
Current Mood:

cheerful
dramaloverworm
! Thank you all for playing along. We saw some beautiful pages and flowers!
We are going through changes again at Ready, Set, Scrap and we'll be scaling back the amount of challenges that we have each month due to conflicts with our schedules. But please hang in there...we'll have a brand new challenge this coming week.
dramaloverworm
, please make sure to send your mailing address to stamptabulous at gmail dot com to receive your prize.
Have a wonderful week!
The Random Prize Winner of Challenge 21A,B,C is


This is my entry for 21C:


This was from last summer. A bunch of my friends went to Destin, and this is the evidence of two of my guy friends' bromance.
Current Location:

Home

Current Mood:

awake

Current Music:

Comic-con on G4